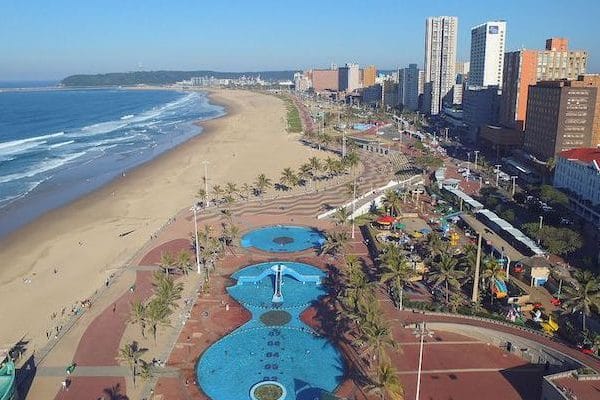 Located on the eastern coast of South Africa, Durban is a vibrant coastal city with a rich cultural tapestry and a unique blend of influences. Known for its warm subtropical climate and breathtaking beaches, Durban attracts both locals and tourists alike. The city's golden sandy shores stretch along the Indian Ocean, offering opportunities for relaxation and water activities.
Durban is a melting pot of cultures, with a diverse population that reflects its historical heritage. The city is characterized by its lively street markets, bustling townships, and vibrant culinary scene, where visitors can savor a variety of flavors, including authentic Indian cuisine.
Beyond its beaches, Durban offers a range of attractions. The Moses Mabhida Stadium stands as an iconic landmark, providing panoramic views of the city from its SkyCar. The uShaka Marine World showcases an impressive collection of marine life, while the Durban Botanic Gardens invite visitors to explore tranquil green spaces.
With its blend of natural beauty, cultural diversity, and urban attractions, Durban offers a captivating experience that captivates the senses and leaves a lasting impression on all who visit.