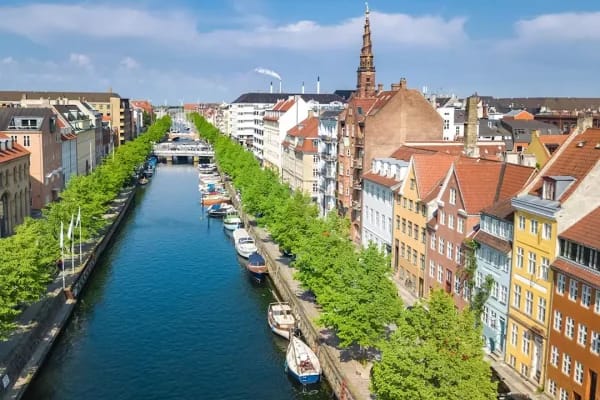 Copenhagen, the capital city of Denmark, is a captivating blend of history, culture, and modernity. Nestled on the eastern coast of the island of Zealand, Copenhagen offers a picturesque waterfront and a charming cityscape. With its rich Viking heritage and architectural wonders, the city exudes a unique charm that attracts visitors from around the globe.
Copenhagen is renowned for its iconic landmarks, such as the magnificent Christiansborg Palace, the historic Nyhavn harbor, and the world-famous Little Mermaid statue. The city is also home to Tivoli Gardens, a delightful amusement park that has enchanted generations. Copenhagen's cultural scene is vibrant and diverse, with numerous museums, art galleries, and theaters showcasing Danish and international talent. The city's culinary offerings are equally impressive, featuring a range of gourmet restaurants, trendy cafes, and bustling food markets.
Bicycles are a ubiquitous sight in Copenhagen, as the city boasts an extensive network of bike lanes, encouraging eco-friendly transportation. The progressive mindset of the city is reflected in its sustainability initiatives and commitment to green living. With its mix of historic charm and modern innovations, Copenhagen is a captivating destination that leaves visitors enthralled with its beauty, culture, and Scandinavian allure.