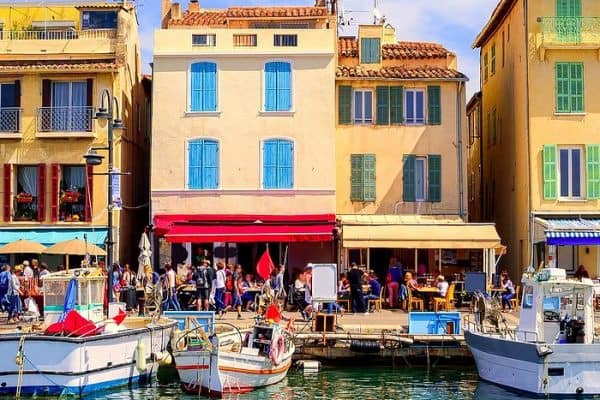 Marseille, located on the southeastern coast of France, is a captivating city renowned for its rich history, vibrant culture, and breathtaking Mediterranean coastline. With a heritage dating back over 2,600 years, Marseille exudes a unique blend of ancient traditions and modern urban charm. The city boasts an array of architectural marvels, including the iconic Notre-Dame de la Garde basilica that overlooks the picturesque Vieux Port (Old Port).
Marseille's diverse neighborhoods offer a glimpse into its multicultural fabric, with influences from North Africa, the Middle East, and beyond. The city's bustling markets, such as the vibrant Vieux Port fish market, showcase its culinary delights and Mediterranean flavors. As France's second-largest city, Marseille is a bustling economic hub, with a thriving port and a growing reputation in sectors like shipping, technology, and research. Its vibrant arts scene, with numerous galleries and museums, including the renowned MuCEM, adds to the city's cultural significance.
Nature lovers can explore the nearby Calanques National Park, a breathtaking natural reserve with stunning limestone cliffs and turquoise waters. Marseille's unique blend of history, culture, cuisine, and coastal beauty makes it a captivating destination that continues to charm visitors from around the world.