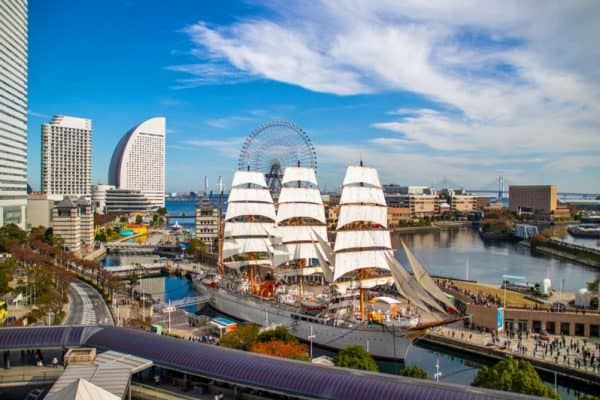 Yokohama, a vibrant city in Japan, seamlessly blends a rich cultural heritage with modern innovation. Situated just south of Tokyo, Yokohama boasts a picturesque waterfront and stunning skyline, creating a captivating ambiance.
This cosmopolitan city offers a myriad of attractions, including the iconic Yokohama Landmark Tower, captivating museums like the Yokohama Museum of Art, and the picturesque Yokohama Red Brick Warehouse. Visitors can explore the historic streets of Yamate or immerse themselves in the lively atmosphere of Chinatown, one of the largest in Asia. The Minato Mirai district is a hub of entertainment, featuring shopping complexes, world-class dining, and exciting theme parks like Cosmo World.
Yokohama's unique blend of old and new, alongside its international atmosphere, makes it a popular destination for both locals and tourists alike. Whether strolling along the waterfront, indulging in delicious cuisine, or experiencing the city's dynamic cultural scene, Yokohama offers an unforgettable experience at the crossroads of tradition and modernity.