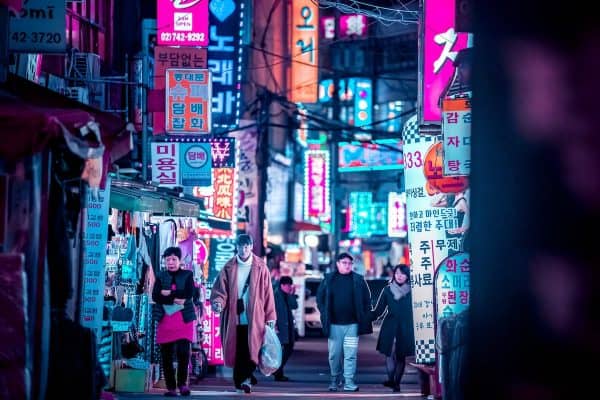 Seoul, the capital city of South Korea, is a vibrant metropolis that seamlessly blends ancient traditions with modernity. Nestled along the banks of the Han River, Seoul offers a captivating mix of historical landmarks, bustling markets, and cutting-edge technology. The city's skyline is adorned with towering skyscrapers, showcasing its economic prowess and technological advancements.
Seoul is a city of contrasts, where ancient palaces and temples stand harmoniously alongside sleek shopping districts and trendy neighborhoods. Visitors can explore the grandeur of Gyeongbokgung Palace, stroll through the lively streets of Myeongdong for shopping and street food delights, or immerse themselves in the serenity of Buddhist temples like Jogyesa.
Food lovers will be enthralled by Seoul's culinary scene, renowned for its diverse and flavorful cuisine. From sizzling Korean barbecue to mouthwatering street food delicacies, Seoul offers a gastronomic adventure for every palate.
Beyond its cultural and culinary delights, Seoul is also a global hub for technology and innovation. The city boasts state-of-the-art infrastructure, futuristic architecture, and a thriving startup ecosystem.
With its rich history, vibrant culture, and cutting-edge developments, Seoul is a captivating destination that offers a unique blend of tradition and modernity.