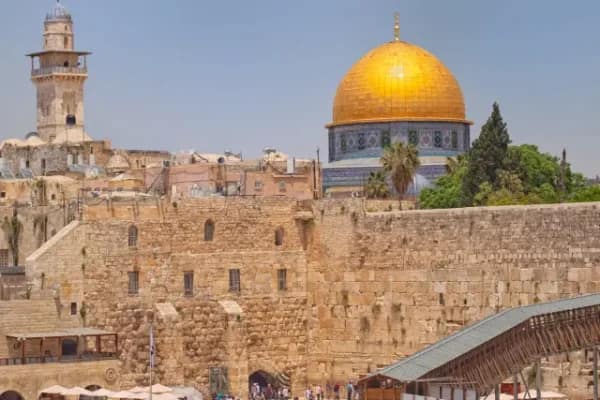 Jerusalem, a city of immense historical and religious significance, has captivated hearts and minds for centuries. Nestled in the heart of the Middle East, Jerusalem stands as a symbol of cultural diversity and spiritual devotion. With its ancient stone walls and labyrinthine streets, the city exudes an aura of mystique and reverence. Jerusalem is home to several iconic landmarks that draw pilgrims and tourists from all corners of the globe. The Western Wall, a remnant of the Second Temple, serves as a sacred site for Jewish worship, while the Dome of the Rock and Al-Aqsa Mosque hold profound importance for Muslims. The Church of the Holy Sepulchre, believed to be the site of Jesus' crucifixion and resurrection, stands as a focal point for Christians.
Beyond its religious significance, Jerusalem's Old City is a treasure trove of historical and architectural wonders. Narrow alleyways lead to bustling markets, where vibrant colors, tantalizing aromas, and the sounds of negotiation fill the air. The city's rich tapestry of cultures is evident in its diverse culinary scene, blending Middle Eastern flavors with international influences.
Jerusalem's allure lies not only in its tangible history but also in its intangible spiritual essence. The city's unique atmosphere, shaped by centuries of faith and conflict, imbues it with an undeniable sense of awe and contemplation. As a beacon of hope and inspiration, Jerusalem continues to be a testament to the enduring human quest for meaning and connection.