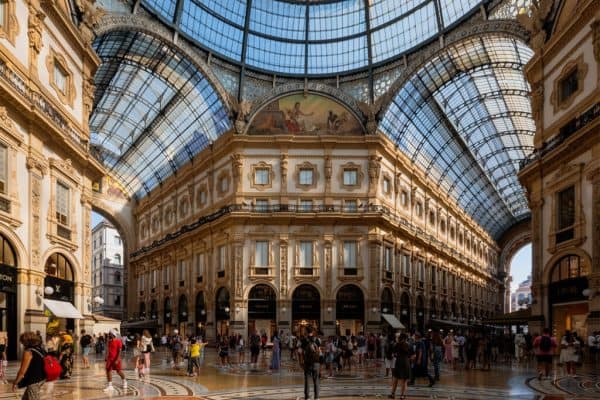 Milan, the bustling metropolis located in northern Italy, captivates visitors with its unique blend of historical grandeur and modern sophistication. Renowned as a global center for fashion, design, and finance, Milan boasts a rich cultural heritage that stretches back centuries. The city's architectural marvels, such as the magnificent Duomo di Milano, Sforza Castle, and the breathtaking Galleria Vittorio Emanuele II, stand as testaments to its illustrious past.
As the birthplace of Italian fashion, Milan exudes style and elegance. It is home to high-end boutiques, designer showrooms, and world-famous fashion houses, making it a haven for fashion enthusiasts and trendsetters. Alongside its fashion prowess, Milan also offers a vibrant arts scene, with numerous galleries, theaters, and museums showcasing masterpieces from both the past and present.
In addition to its cultural and artistic offerings, Milan is a thriving economic hub. The city houses Italy's largest stock exchange and serves as a headquarters for many multinational corporations. Its cosmopolitan atmosphere, bustling business districts, and renowned universities contribute to a dynamic and innovative environment.
Milan's culinary scene is a true delight, with its diverse array of restaurants, trattorias, and cafes offering both traditional Italian fare and international cuisine. From sumptuous risotto alla Milanese to delectable panettone, the city tantalizes the taste buds with its gastronomic delights. With its rich history, cutting-edge fashion, vibrant arts scene, economic significance, and mouthwatering cuisine, Milan is a city that effortlessly combines tradition and modernity. It continues to captivate visitors from around the world, offering an unforgettable experience that celebrates the best of Italian culture, style, and innovation.